Party Face Painting Service For all Events In Melbourne…
Why would you have a party celebration without face painting for the kids?  Crystal Faces face painting service offers corporate services for any event with very reasonable party face painting hire prices. Our company has employed face painting experts who have outstanding party face painting ideas which can be applied in a wide range of situations. Our trained experts are experienced, and they will always ensure the event runs smoothly and everyone is happy. Our experts are also well equipped with the highest quality party face painting kit.  Crystal Faces has the best services available for any event type catering for large or small home parties.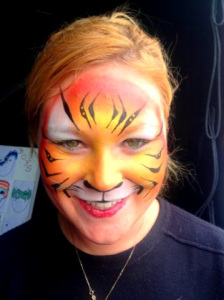 Face Painting Designs…
Our work is delivered in a professional way which explains our excellent reputation in the whole of Melbourne. Our experts are highly trained to design and produce various face painting designs for all occasions… If you have a particular theme or event, we can paint designs to tie in with your event…
We can truly transform any event with our amazing face painting designs. We are always up for a challenge and we guarantee to deliver extremely professional kids face painting designs the whole family will love.
What Face Painters Melbourne has to offer?
Our companies reputation speaks for itself, and is well known throughout Melbourne.  Every event we have worked for we have received very high quality feedback without exception. We have a lot of customers who use our services for every event they hold, which is a huge compliment… We also work for a lot of repeat corporate clients who are loyal and extremely satisfied with our services…  Our company caters for kids, youths and adults. We engage some of the best face painting ideas to develop and expose our versatile area of expertise.
Despite the availability of different face paint supplies on the market, Crystal Faces ensures only professional high quality face paint products are used for all the face painting work we provide. We select distinctive face paint to ensure it is completely safe for all skin types.
Why Crystal Faces Is Perfect For Kids Face Painting Parties?
Our company understands in depth that children truly love and appreciate the art of face painting. They view it as fun and a most memorable experience. For more information and inquiries, you can visit www.crystalfaces.com.au and also view past reviews on performance.  Make your next event memorable by contacting us for a quote…